Principal's Message
Era is very critical for all of us but there is only one way to enjoy this era by a comprehensive education. Here, in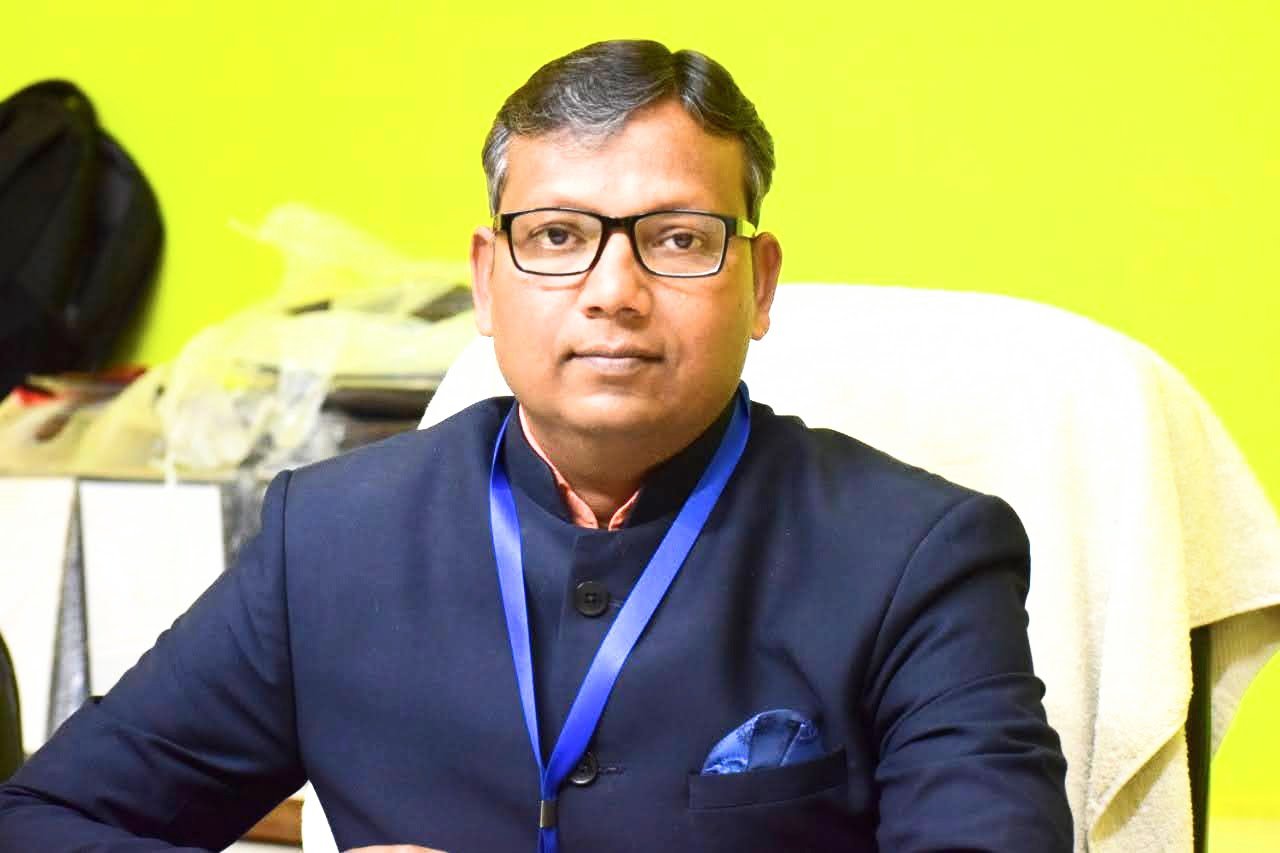 SRBS International School we are focusing the eminent education system. Our worthy and learned staff is bound and determined to provide innovative education .Now chalk and duster are not enough to provide best education but utility of smart class, projector system and new techniques of getting knowledge are mandatory for children to imbibe themselves in the field of academic performance. Here students are inculcating every activity by the practical and experiences. They are creating relationship between causes and their effects . our students know the importance of discipline which enables them to be successful in life. They are motivated to lead the disciplined life which is the key of success and it must be possessed in side and outside of campus .The disciplined life makes everyone praiseworthy and good achiever.
SRBS International School believes in innovating the all round development of children which can be imbibed mentally, physically, socially and emotionally. In fact both the innovative and the comprehensive education play a wonderful role to keep this view in our minds. We also give the proper attention to the non-academic area and our students are getting good opportunity to polish their inner and outer skills besides academic performance .In this institution, students are also having hobby classes of music (Vocal and Instrumental), sports(indoor and outdoor), drawing as well as for art and craft by the trained and the experienced faculties. Here students are getting chance to participate in inter and intra school competition. This healthy practice will make them perfect and confident.
Scenario says good behavior is the key to get applause and popularity from all and it is the treasure of etiquettes and gentle conversation. Realizing the importance of good character in addition to academic performance, we are inculcating noble virtues in the students. So that they may be good offspring of their parents and good citizens of the country. As we know that the good students are example of a good school and they are destiny of the running school.
In brief i can state that SRBS International school is not only te school but also a hub of innovation education and cultural activities to develop a remarkable qualities and virtues.
Principal - Dr. Anubhav Lodhi